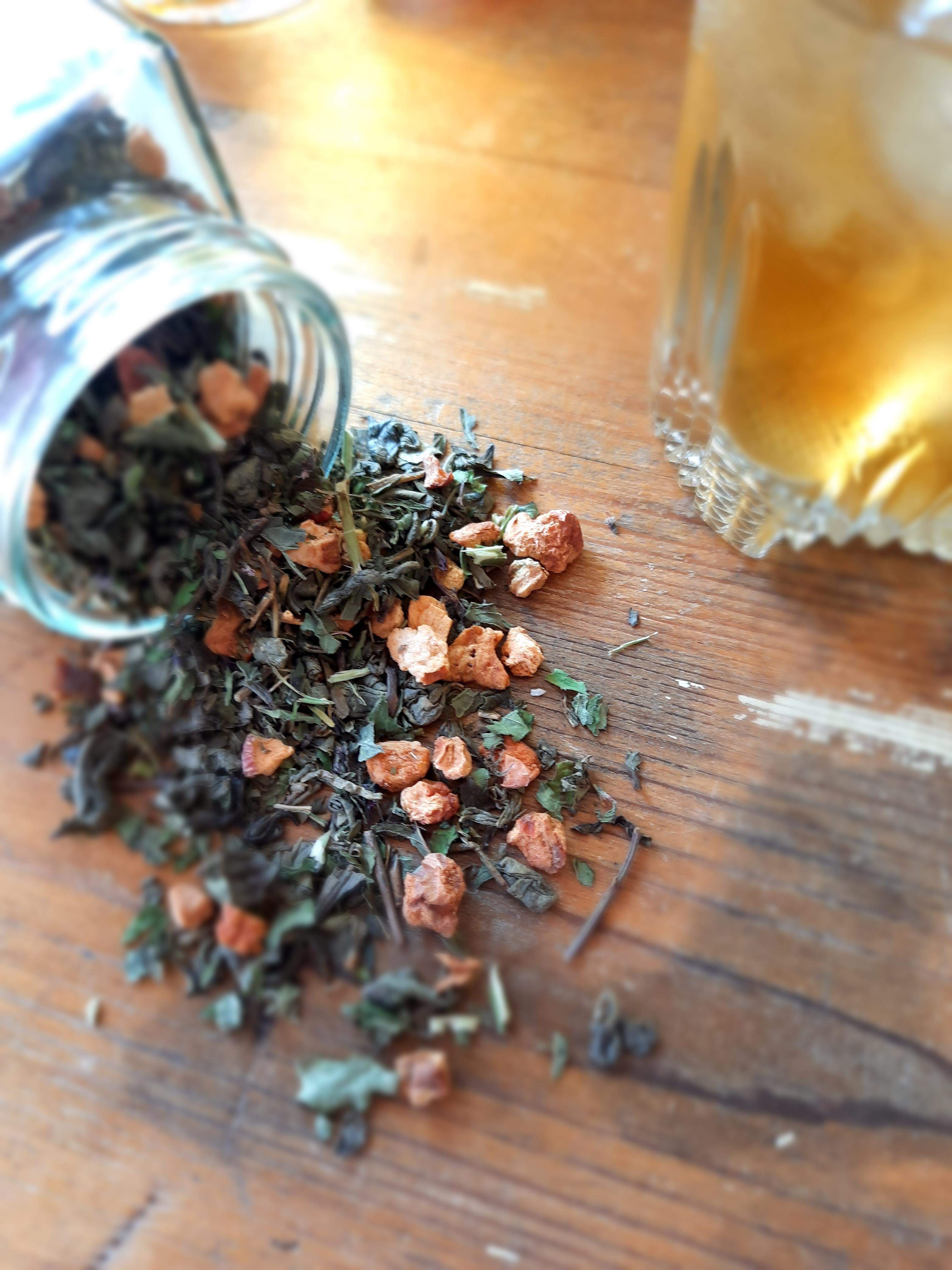 Anne`s thee Appel-Munt (ijs)thee
€3.95
Deze melange neemt je mee op vakantie naar Arabische landen.

Anne liet zich inspireren door de Marrokkaanse Atay thee.
Deze thee kun je warm én koud drinken.

Suiker hoef je niet meer toe te voegen want in deze melange zit al wat honingkruid.
Van nature zoet!

Gunpowder (zhūchá), appel, pepermunt, kruizemunt, agastache (dropplant) en honingkruid.

50 gram in een zakje
Of
50 gram in glazen potje

1 theelepel per kopje.
90-100C
3-5 minuten

Voor ijsthee laat je de thee extra lang trekken.
Verwijder het theezakje/zeefje.
Laat de thee afkoelen en vul aan met koud water nar smaak of doe er voor de verandering wat spa citroen bij.